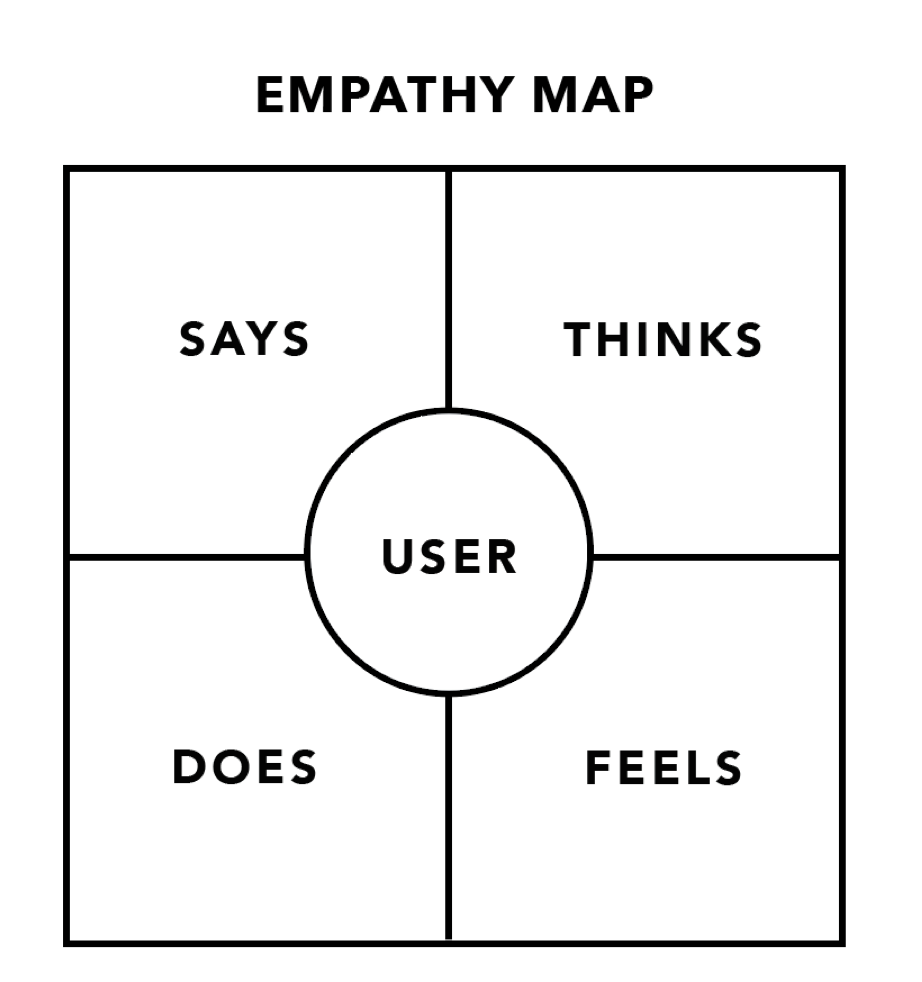 In this article, we're going to discuss another tool that Mr. Martins and his team used during the "how to get more women into digital jobs" challenge to generate insights into the challenge.
The Empathy Map
The human-centered design would not be what it is without empathy. Empathy allows us to understand our users, on a deeper level and bring them along the design process, which allows us to tailor innovative solutions to the user's needs.
The Empathy map is a structured visual representation of the user's behaviors and attitudes, pain points, and concerns, During this study, the empathy map was used to map out and understand how the user feels, thinks, says, and hears, So we can tailor their influences, see their motivations, and see the factors that altered or facilitated their dropout or their success and come up with challenges and insights that would help the organization to redesign their programs to be better.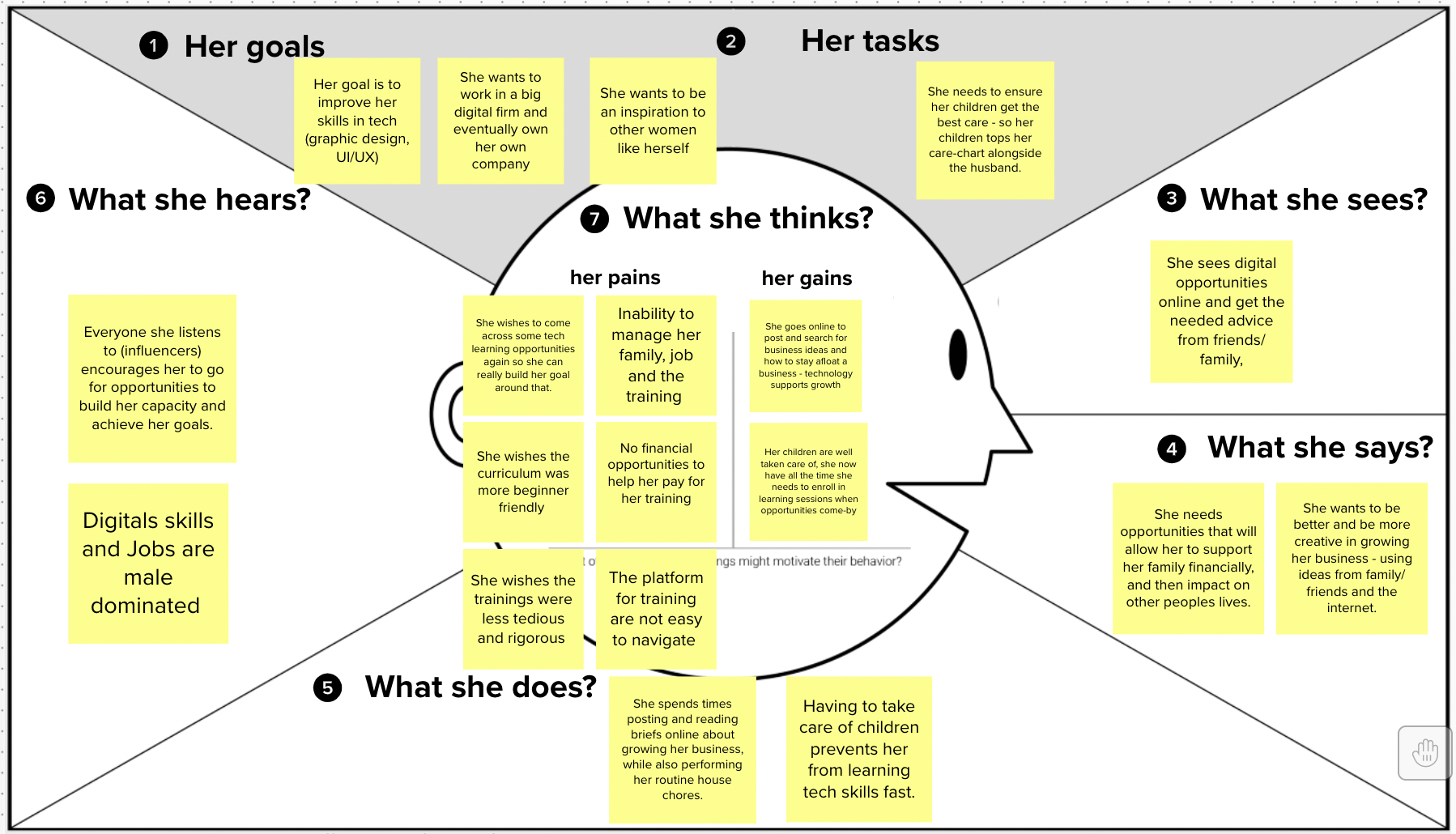 Tips for an Effective Empathy Mapping Session
Empathy maps are usually premised on user personas, so each user persona should have its empathy map to avoid bias.
Create context by allowing team members and the user to only gather information about the user's needs that matter or aligns with the project goal rather than outlining each and every behavior and emotion of the user.
Recommend

0

recommendations
Published in Applied tool, Toolkit