Creating ideas for your product/service
Workbook exercise 6.1: Draw your ideal customer
We start with creating a clear picture of who you have in mind as your customer. Keeping
the needs of your customer in mind is very important when thinking of your product or
service. Without a customer, you will not be in business!

Time: 15 min
Have a look at the persona that you created of your target customer in Class 5.
Draw your target customer. Draw the details so you can see what kind of person
it is. What is his/her name, is it a man or woman, old or young, type of job etc.
Use the information you got from your customer interviews and your persona.
Now draw the surroundings of your target customer. Where does he/she live?
What does the space around them look like? Where do they go on a daily basis?
Which items do they have?
Draw what your ideal customer needs or wants. Try to make it clear why they
want that.
Everyone shortly presents their drawing to the group.
Workbook exercise 6.2: Brainstorming
This is an exercise where you will think of what kind of product or service you can offer for
the problem/opportunity that you want to address with your business. In the previous week
you worked on your Opportunity Canvas, have a look at this before you start this exercise.

A brainstorm map is a way to quickly write down any idea that comes in your mind. All ideas
are good ideas! It is about creating many, many, many ideas. Not just about coming up with
good ideas.

Time: 15 min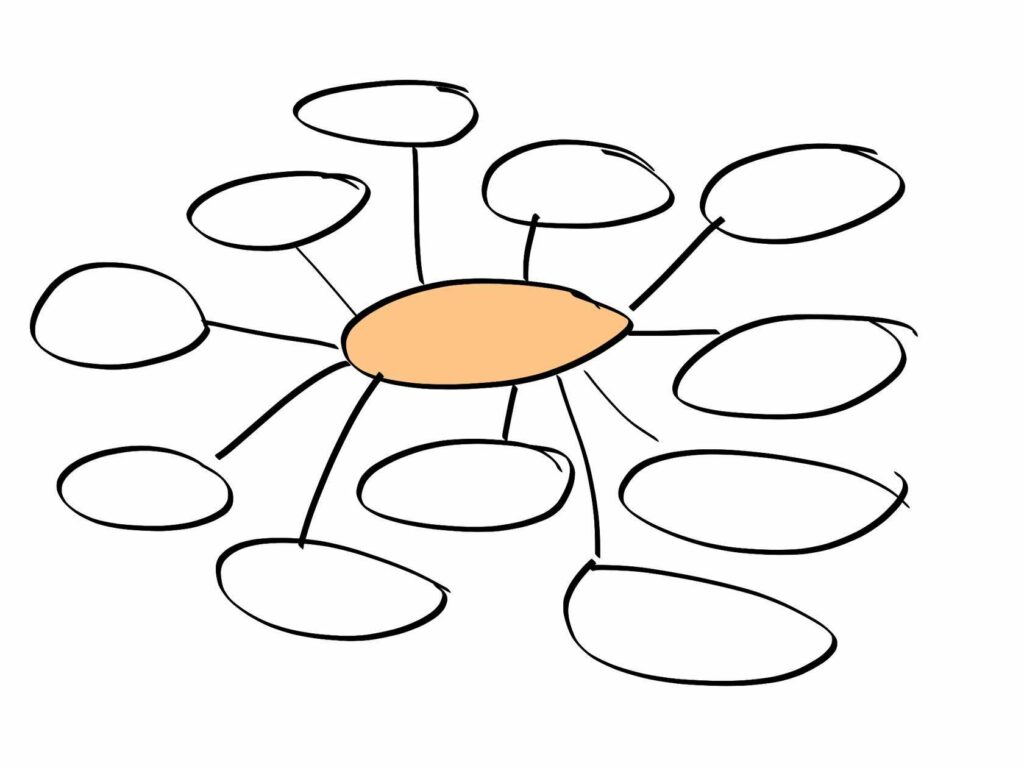 Make groups of three people (or in groups of four if the number does not work
out)
Take out your workbook and write down the customer problem or opportunity in
the middle of your paper.
Round One (five minutes): Write around the problem at least ten ideas how you
can solve the problem / opportunity of your target customer. What products or
services would you be able to provide? Write down anything that you can think
of, there is no wrong or right.
Round Two (five minutes): Everybody in your group rotates their workbook, so
that everyone has a workbook of someone else in front of them. Try to add as
many extra ideas on the brainstorm map as you can.
Round Three (five minutes): Rotate the workbooks again so you have the
workbook of another group member in front of you. Write down as many ideas
as you can.
Rotate the workbooks, so you have your own workbook again. Read what the
others have wrote down. Let the other people explain what ideas they had for
your business.
Workbook exercise 6.3: Fast idea generator
You will look at the customer problem or opportunity from different directions, to come up
with even more ideas for your business. This exercise helps you to think differently and try to
find unexpected solutions.

Time: 20 min
Start with writing clearly the customer problem or opportunity that you want to
focus on.
Then apply the nine challenges suggested in the workbook. These are simple
steps to help come up with alternative product or service ideas that bend, break
and stretch the 'normal rules' in such a way that you can generate many
surprising ideas in a short period of time.
Then review the ideas together with your buddy and select the best ones to
further work them out in more detail.