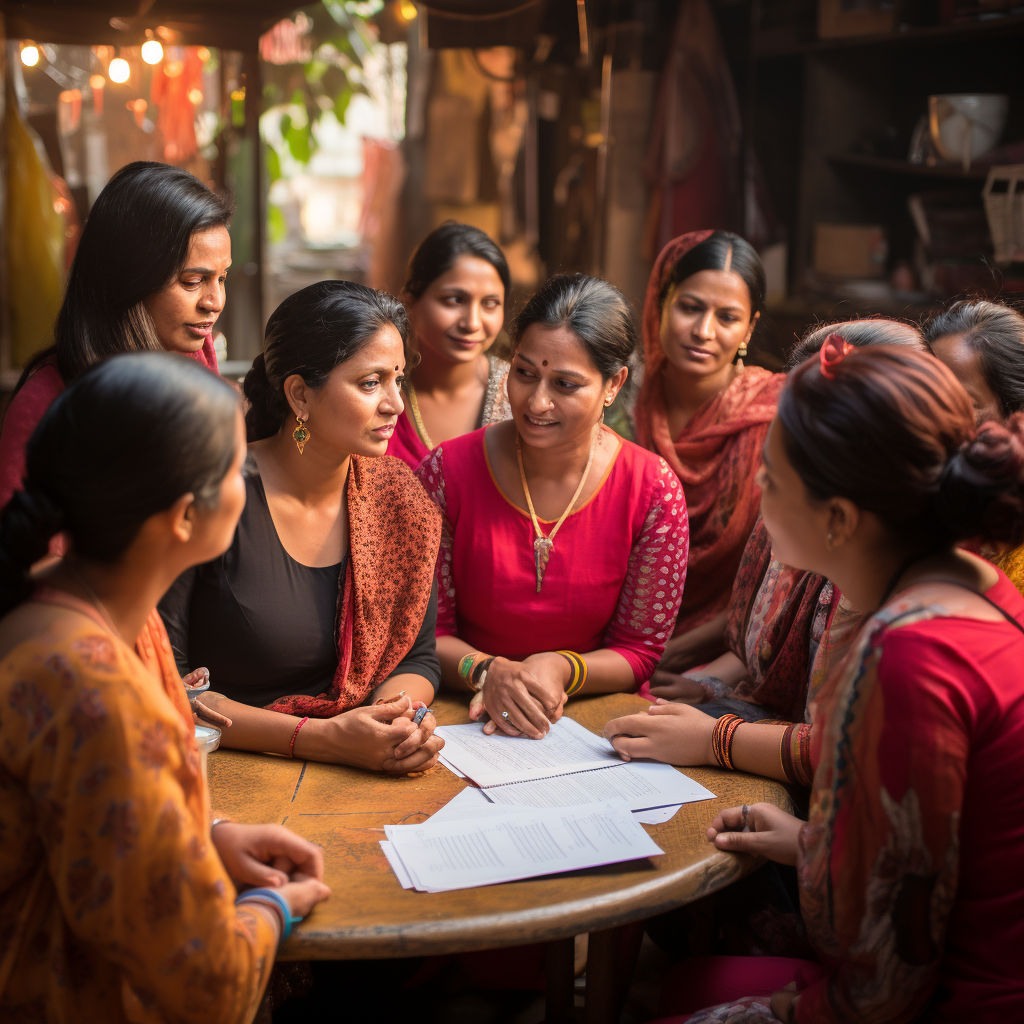 Market Assessment for Sustainable Alternative Livelihoods of the Sex Workers
Situation
In this article, Sajia shares her research and study conducted to understand the current market landscape and identify possible alternative livelihood options for sex workers. The research objectives were to:
Recognize possible alternative livelihood options for sex workers by understanding the current market landscape.
Examine the opportunities, gaps, and constraints for sex workers to start viable alternative livelihoods.
Identify key market players that offer financial inclusion and post-training assistance to Sex Workers for demand-driven TVET training.
Make specific recommendations that may be applied to program design and future programming strategy.
Assignment
Amena is a sex worker who was sold into the profession at the age of 16 by a friend. Despite her difficult circumstances, she has found ways to create a better life for herself and her child. During the day, Amena takes training from a non-governmental organization (NGO) and at night, she works as a sex worker. Before becoming a sex worker, Amena worked in the garment industry and has a good understanding of how to sew clothes. She mainly makes children's clothes and has completed ten to twelve orders for adults and has three to four more orders in hand. She is waiting to receive a sewing machine from a project so that she can take on more orders and expand her business. Her plan is to expand her shop and sell ready-made clothes as well as manufacture clothes. The project was to create sustainable alternative livelihoods for sex workers.
Approach
The research process began with a thorough literature review of existing data and literature on sex workers. This was followed by the development of a draft research plan, which was then discussed with the research team and the donors, taking their feedback into account to finalize the plan. The main objective of the research was to gain insight into the daily lives of sex workers and to provide them with information about market systems and training opportunities. To achieve this goal, the research team utilized a combination of surveys, individual interviews, and discussions with key stakeholders such as government organizations such as the Youth Department, Women and Child Affairs, and the DC Office. The collected data was then validated with experts in the field, including program managers and country directors, to ensure its accuracy and relevance. The research process also included the profiling of the beneficiaries, who were the sex workers, to understand their livelihood options and provide recommendations for alternative livelihood opportunities. A draft report was then produced, which was validated with feedback from the donors. Finally, the research culminated in the production of a final report, which provides a comprehensive understanding of the lives of sex workers and the opportunities available to them.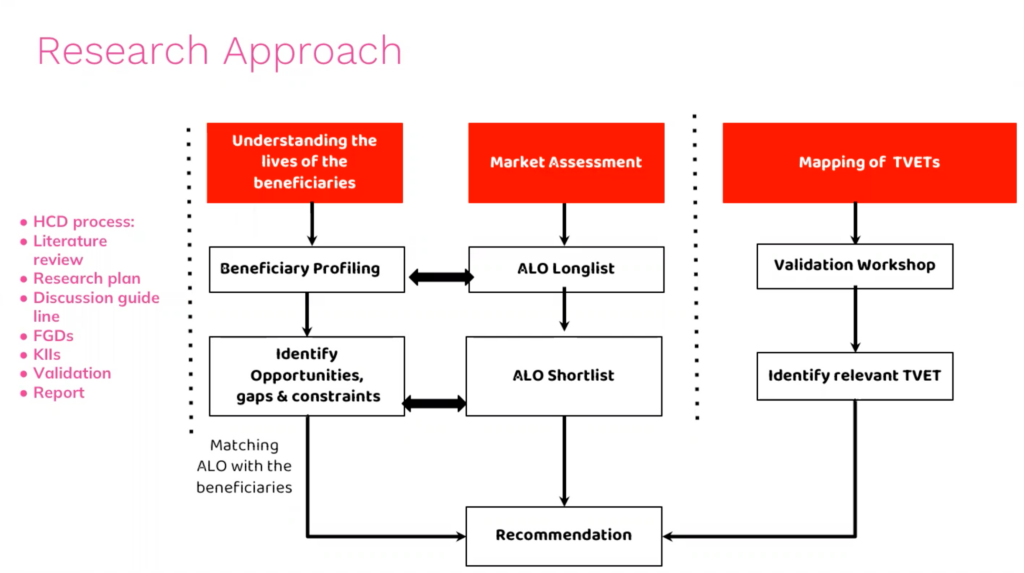 Results
Through the study, it was found that Amena, like many other sex workers, is determined to make a better life for herself and her child. She is a skilled seamstress and has been able to generate some income through sewing children's clothes. She uses YouTube and Facebook to find new ideas and inspirations and networks with neighbourhood merchants, wholesalers, families, and customers to learn about the market and stay updated with new trends. She has also started to save money for her future by participating in the savings scheme of a self-help group (SHG). However, despite her determination and skills, there are many challenges that sex workers like Amena face.
This project was commissioned by Proportion Global. If you've enjoyed reading this case and want to dive deeper, we'd love to hear from you. Reach out to us to discuss ideas, ask questions, or explore collaboration. Let's turn curiosity into action together. Contact Us