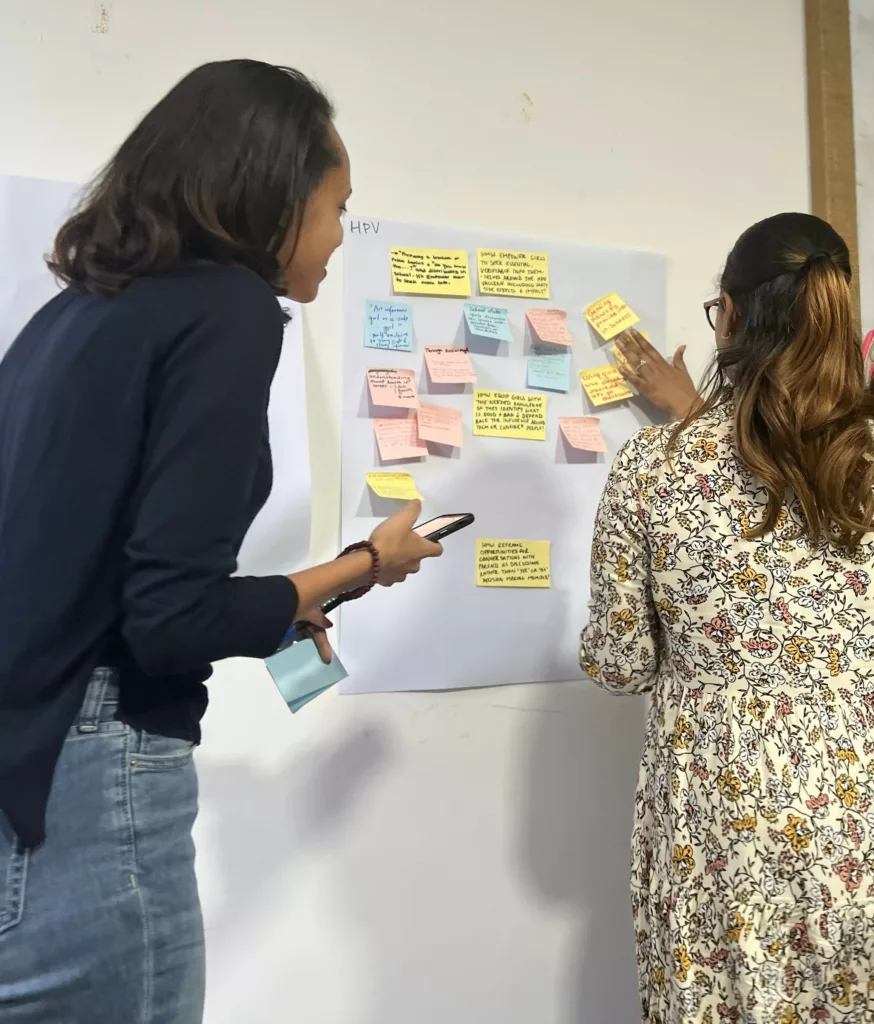 Promoting Immunization in Ethiopia
Situation
Girl Effect (GE) is an international non-profit that builds media that girls want, trust, and need. In particular, Girl Effect Ethiopia and its partners have made significant progress in increasing the uptake of vaccines by leveraging Girl Effect's branded media, to bust myths, and inform and empower girls about cervical cancer and the HPV vaccine. This has improved the relevance of the vaccine to girls, their influencers and other stakeholders.
Assignment
The objective of this engagement was to facilitate a design sprint to co-design messaging and other testable prototypes for girls and young mothers in zero-dose and missed communities, to increase HPV vaccine and Routine Immunization (RI) uptake by applying evidence-based behavior change tactics (BCTs). The project targeted Adolescent Girls (for HPV) and young mothers (for RI) in zero-dose and missed communities. This project was funded by GAVI.
Approach
Before the design sprint, Emnet worked with the GE team to develop journey maps and personas that would help create a common understanding of research findings amongst participants (GE staff and representatives from the target audience). During the sprint, activities were designed to identify opportunity areas and potential solutions to address the key pain points of the target audience. As a critical part of the sprint, Emnet developed activities and templates to facilitate the development of prototype concepts to make the prioritized ideas tangible and testable.
Results
At the end of the design sprint multiple prototype concepts were identified for both HPV and RI. The engagement was concluded with a summary report that also included high-level testing plans.
This project was commissioned by Girl Effect Ethiopia. If you've enjoyed reading this case and want to dive deeper, we'd love to hear from you. Reach out to us to discuss ideas, ask questions, or explore collaboration. Let's turn curiosity into action together. Contact Us