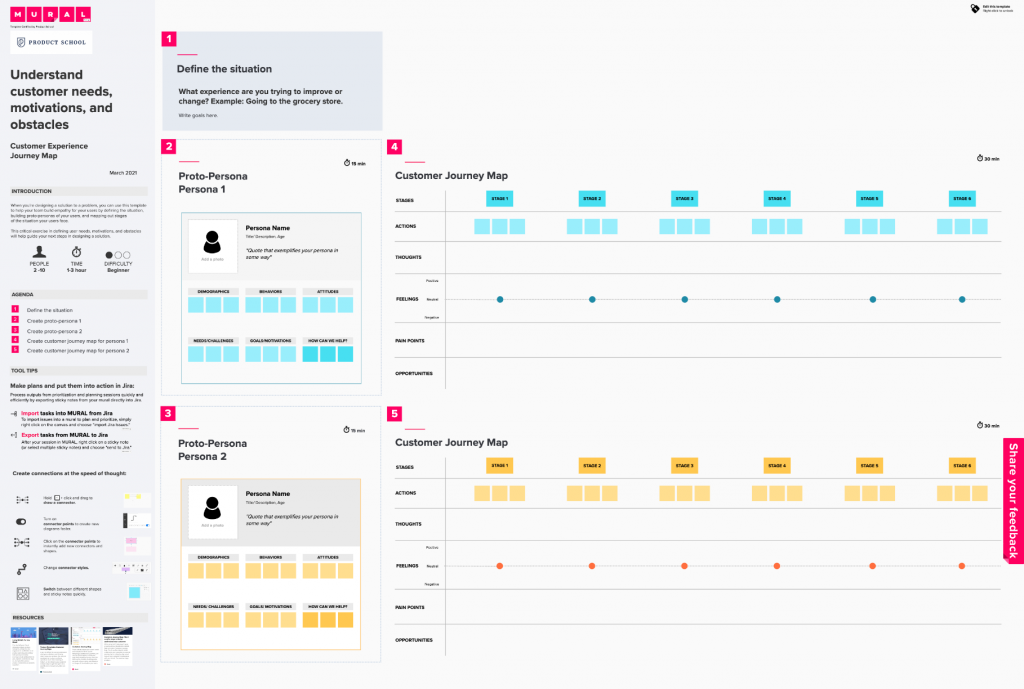 What?
A customer journey map is a visual representation of the customer journey. It helps you tell the story of your customers' experiences with your brand across all touchpoints. Whether your customers interact with you via social media, email, livechat or other channels, mapping the customer journey out visually helps ensure no customer slips through cracks.
Why?
Customer journey mapping is important, because it is a strategic approach to better understanding customer expectations and is crucial for optimising the customer experience.
When?
Customer journey mapping plays a crucial role in this process, as marketers can target one prospect across multiple touchpoints.
How?
List customer touchpoints
Consider everything from the website to social channels, paid advertisements, email marketing, third-party reviews, or mentions. Which touchpoints have higher engagement? Which need to be optimized?
Identify customer action
Identify common actions they make at each. By dividing the journey into individual actions, it becomes easier for you to improve each micro-engagement and move them forward along the funnel.PRO – tips: Use your persona to understand the customer better.
Understand your resources


Use your plan to assess which touchpoints need more support. Determine whether these resources are enough to give the best customer experience possible.

PRO – tips: Anticipate how existing or new resources (such as updated customer service tools) will affect your sales and increase ROI.

Analyze the customer journey


Take the journey yourself and see if there's something you missed out or if there is any more room for improvement.

PRO – tips: Follow your map with each persona and examine their journeys.

Take business action


Once you implement your map, review and revise it regularly, so you continue to streamline the journey. Use analytics and feedback from users to monitor obstacles.