Creative problem solving approach
Human-centered design (HCD) is a creative approach to problem-solving that starts with the people you're designing for and ends with new solutions that are purpose-built to suit their needs and aspirations. It is based on putting all your assumptions aside, and truly listen and observe about people's pain points or aspirations. You go beyond just noting what people say. You also try to dig deeper and understand how people feel, what they think and observe what they do.

HCD involves people in all stages of the design process to cultivate deep empathy with the people you're designing for; generating new ideas; building a bunch of prototypes; sharing what you've made with the people you're designing for; and eventually, putting your innovative new solution out in the world for testing and evaluating of the effectiveness of the outcome.

What HCD looks like in practice
To simplify, HCD is depicted as a linear process below. However, in practice, the process is carried out in a more flexible and non-linear fashion.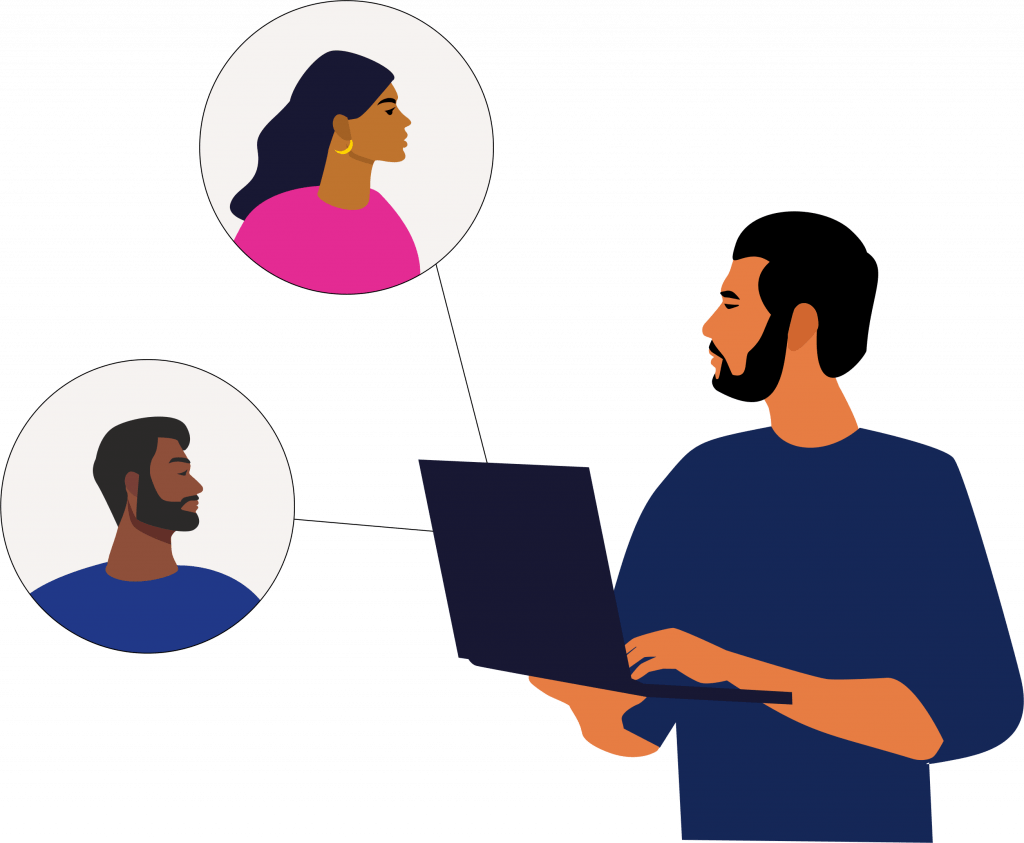 Would you like to get a free webinar on HCD for you and your team?