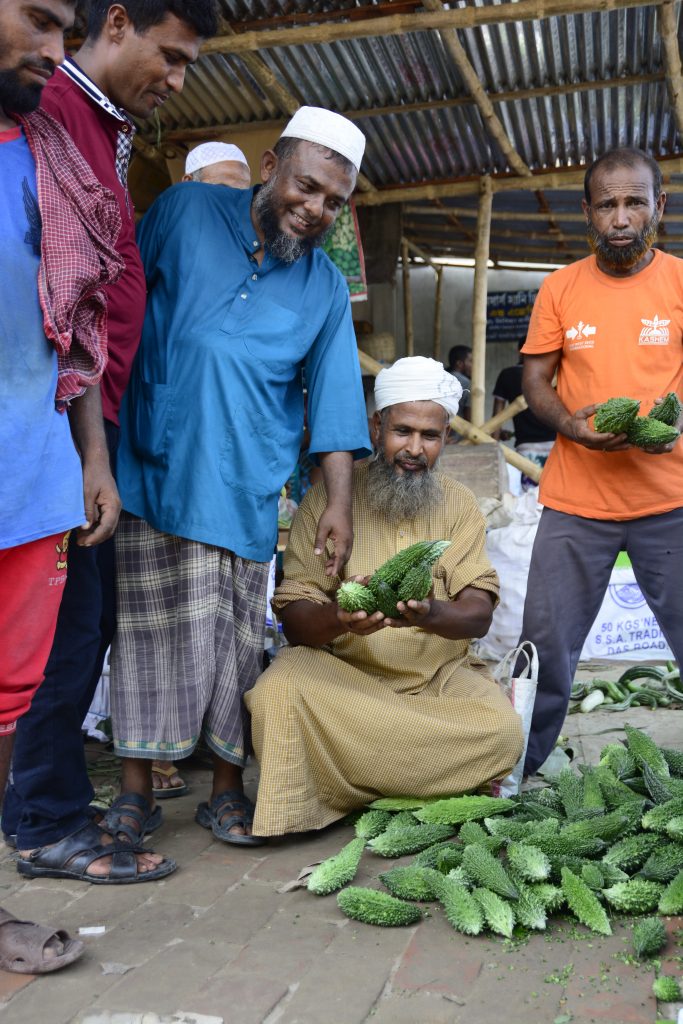 Contextualising service portfolio & delivery models of an e-Agriculture platform for rural Bangladesh.
The Blue Gold Program (Bangladesh) had a dedicated 'Innovation Fund' to explore and promote new innovations within the project. This fund was available for conducting market research, feasibility studies and piloting of new innovative technologies and approaches that contribute to the outcome and objectives of the Blue Gold Program.
Blue Gold identified Grameen Intel's e-Agriculture Platform (KRISHE) as a high potential innovative technology, which could help improve agricultural practices and create new income opportunities for the smallholder farmers, thus aiding in the overall socio-economic development of rural farmers in the southern delta region of Bangladesh. Blue Gold and Grameen Intel unanimously selected Proportion to lead a HCD driven feasibility study to identify opportunities and strategies for contextualising the service portfolio and service delivery model for 'KRISHE' digital platform.
Proportion led the HCD driven feasibility study in the rural parts of southern delta region of Bangladesh by applying a tailor made process , which included the best elements of Human-Centered Design, Service Design and Business Model Generation.
In the first phase (HEAR) of this study, Proportion applied different qualitative research techniques like: Contextual observations, Contextual Interviews, Expert Interviews, Focus group Discussions & Insight Generation Workshops.
In the second phase (CREATE) of this study, proportion conducted multiple rounds of Ideation Workshops to generate concept strategies for commercially delivering the E-Agriculture services via KRISHE digital platform to the farmers, which were later tested with and validated by the farmers, agriculture extension agents and other key stakeholders in the value chain.
The feasibility study concluded with a design concept proposal for both service delivery and business model for 'KRISHE' E-Agriculture services. The proposed concepts were tested and validated through low fidelity prototype testing workshops with the farmers, agri extension agents and other market stakeholders.
Proportion recognises the limitations of validating a low fidelity prototypes and thus to reduce the probability of failure during commercial deployment, the research team identified some of the riskiest assumptions, which needs be tested and validated in a real life setting during the commercial pilot. Proportion provided a detailed guideline and roadmap to launch a commercial pilot of KRISHE digital platform in some of the select project areas.
This project was commissioned by Proportion Global. If you've enjoyed reading this case and want to dive deeper, we'd love to hear from you. Reach out to us to discuss ideas, ask questions, or explore collaboration. Let's turn curiosity into action together. Contact Us